Lab type Co Kneader
| | |
| --- | --- |
| Model No.: | SJW-45 |
| Payment Type: | T/T |
| Transportation: | Ocean |
| Packaging: | polywood |
| Delivery Time: | 60 Days |
Product Description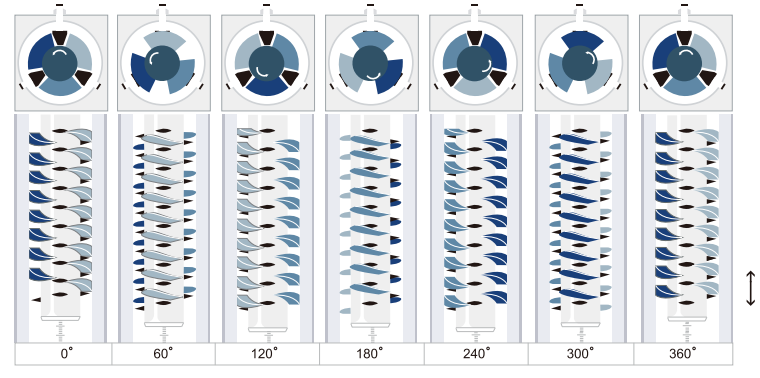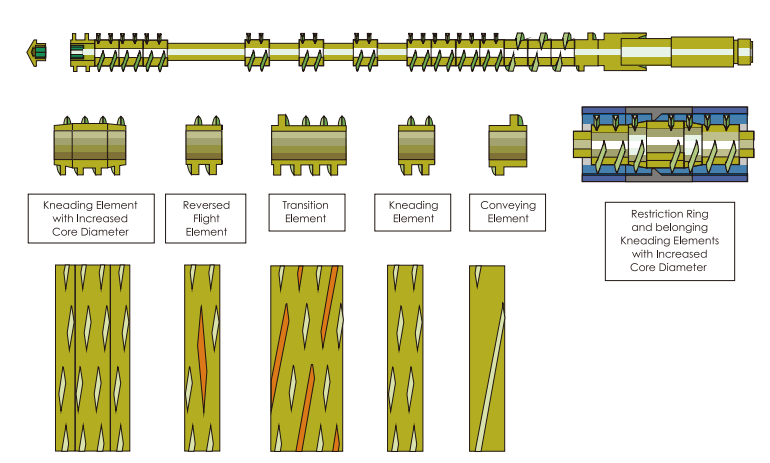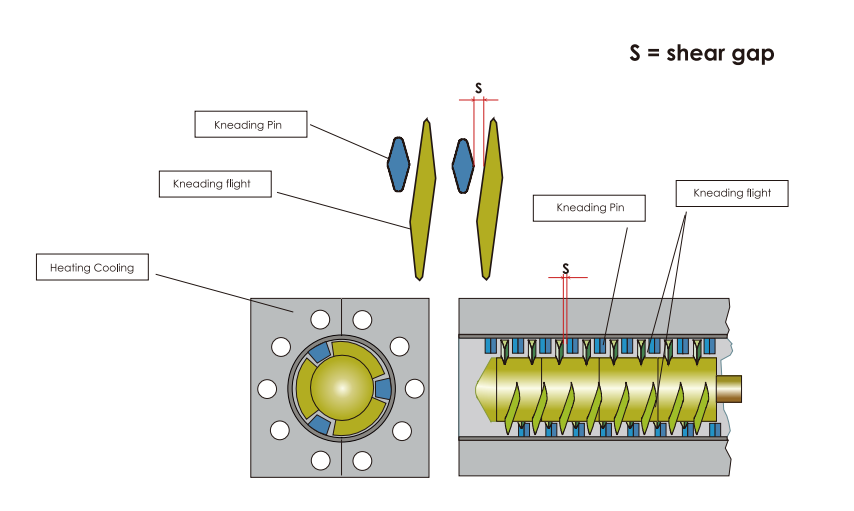 Type: SJW-45(20L/D) Melt Pump Type
Reciprocating Kneading and Extruding System (BUSS Co-Kneader)
I. Kneading and Extruding System:
1. Screw diameter: 45mm, 20 L/D. The barrel is divided into 4 segments, being heated and cooled separately. With circular water-cooling system inside barrels.
2. Main motor: 22KW AC with SIEMENS inverter.
3. Oil lubricant system: 0.55 KW, including oil pump, oil tank, cooling system and connecting pipes.
4. Core axes: spline, 1 set.
5. Vertical forcing feeder: 1 set, on 1st barrel section; 0.75 KW. Volume: 15 liters. Equipped with the material level –sensing alarm system, and inverter control. The feeder is equipped with feeding hole and vent hole.
6. Side feeder: 1 set, located on 2nd or 3rd barrel section. (Customer can choose where to use side feeders). The side feeder is with twin screw feeder & with cooling system of the barrels. Xinda supplies one side feeder, but 2 feeding ports, more flexible. (option)
7. Material of lining: high speed, high wear resistance alloy, HRC62~65
8. Material of screw element: high speed, high wear resistance alloy, HRC62~65
9. Barrel: 4 segments, with circular cooling system inside; the first segment has a feeding port, the third has a vent (it can be plugged), the fourth has a degassing port.
10. The plant adopts electric heating and water-cooling with 10KW power for barrel heating.
11. Water recycling and cooling system: including a water tank – 0.55KW and electromagnetic valves and connecting pipe. There is a set of heat exchange equipment in the water tank.
12. Vacuum system: water recycling type, -0.1Mpa, 0.55 KW include vacuum pump and connecting pipe and negative pressure watch
13. Melt pump: 1 set.
14. Strand cutting system – 1 set: including strand die, water trough, air knife, strand pelletizer and vibrator.
II. The electric controlling cabinet: 1set, with OMRON temperature controlling system, SIEMENS inverter, SIEMENS low-pressure electric element, pressure sensor system, multi-points temperature inspection meter, etc. SIEMENS S7 PLC control system with 12 touch screen (option).
III. Spare parts:
1. Screw elements – 4 pieces (2 pieces of kneading screw elements and 2 pieces feeding screw elements);
2. Pins – 20 pieces;
3. Linings - 4 pieces (2 pieces of 210MM and 2 pieces of 90MM for flux-limited barrels);
4. Filtered cartridge of oil lubrication system: 2 sets
5. Nylon shear pins for both main motor and motor for single screw extruder: 2 sets
6. Obsturating rings for input and output shafts of motors and gear box: 2 sets (4 pieces); obsturating rings for wobble-box: 2 pieces
7. Thermocouple - 2 piece;
8. Kinds of bolts – 20 pieces;
9. Special tools – 1 set;
10.Operation handbook, electric operation handbook, drawing of electric principles, process flow diagram, screw combination diagram, pareto diagram of pins and liners, details and drawings of converters
11.Supply the model number of all kinds of axletrees, oil tight and installation schematic drawing
http://www.xindaextruder.com